Carmageddon driver
Madam Scarlett
Fearari F666
Info
Internal opponent number
26
Strength (1 - 5)
1
Network availability
Never

---

Short name

(?)

Scarlett
Race number
11
Top speed
270 mph
Kerb weight
1.1 tons
0 - 60 mph in
4.1 seconds
Stealworthy

No

Description
"She's behind the wheel of one of the fastest cars on the circuit, And she'll take your breath away... for good."
On the December 2015 update, Madam Scarlett made a surprise return with a new car named Shredlight.
Carmageddon: Reincarnation driver
Madam Scarlett
Shredlight
Info
Strength
1.53
Short name

(?)

Shredlight
Race number
11
Top speed
180 mph
Kerb weight
1.0 tons
0 - 60 mph in
3.7 seconds
Description
"Maniacal man-mangler Madam Scarlett likes nothing more than spreading fear and viscera in her rare and rorty sporty roadster. Gibtastico!"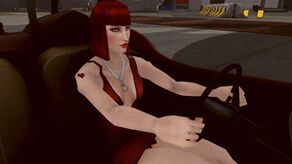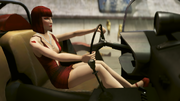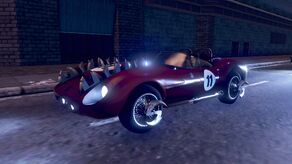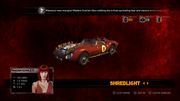 Trivia
[
]