Carmageddon: Reincarnation driver
Nutkenz
Snaky Bastard
Info
Strength
1.25
Short name

(?)

Nutkenz
Race number
no number
Top speed
170 mph
Kerb weight
1.2 tons
0 - 60 mph in
2.5 seconds
Description
"Nutkenz has a car with real bite – the Snaky Bastard is super-quick and strikes like a cornered cobra!"
Nutkenz is the new racer for a brand new vehicle named Snaky Bastard in Carmageddon: Reincarnation. It was the first Kickstarter backer car to be fully revealed (as a new driver), for Ken from Cancun.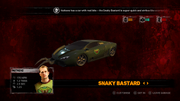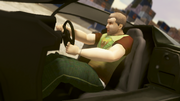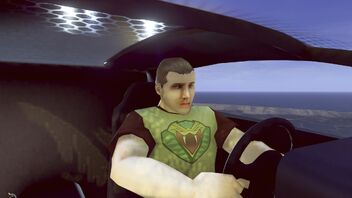 Trivia
[
]
The car is heavily based on the real-life Arrinera Venocara Concept.
Snaky Bastard's name was originally going to be Venom, but was changed to avoid copyright issues.
References
[
]