Carmageddon: Reincarnation driver
Roman

Crazor

Info
Strength
2.1
Short name

(?)

Crazor
Race number
24
Top speed
175 mph
Kerb weight
1.8 tons
0 - 60 mph in
2.7 seconds
Description
"Roman the exo-suited rampager has the meanest pickup in town. His Crazor is perfectly set up to slice and dice the populace."
Roman was one of the top backers of the Carmageddon Reincarnation Kickstarter campaign. He worked with the team on the look of his driver, and his race truck.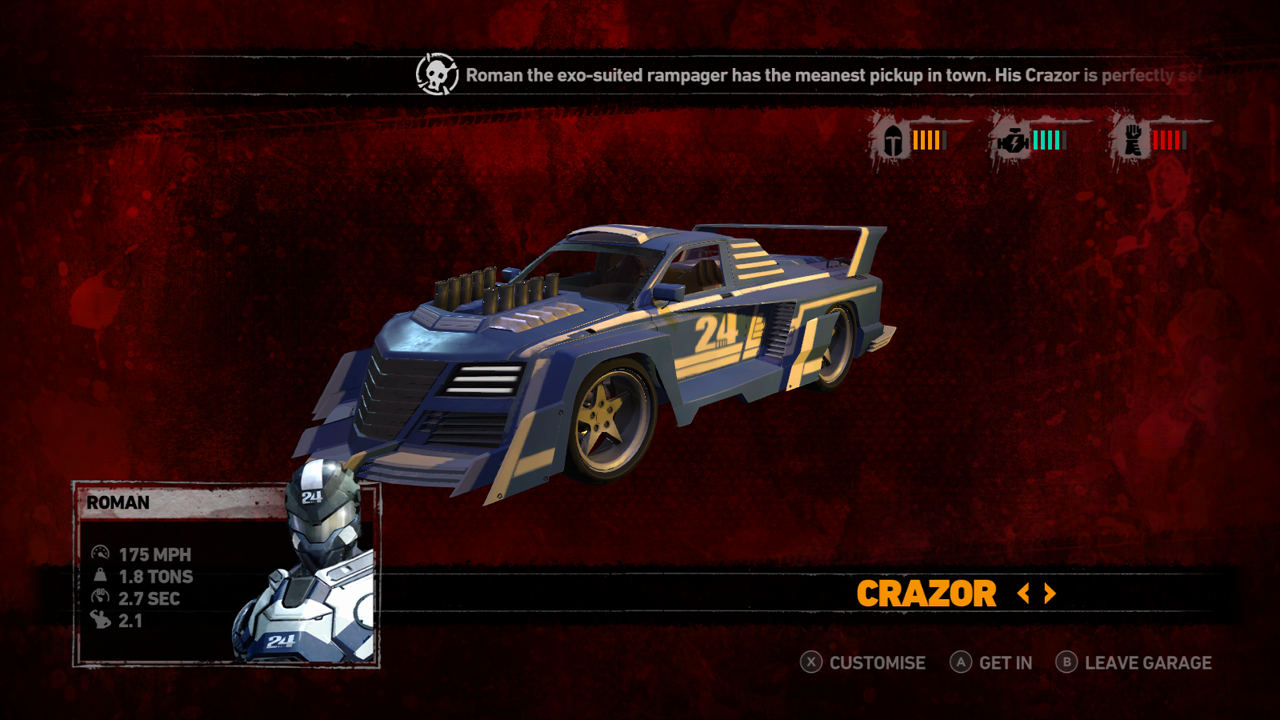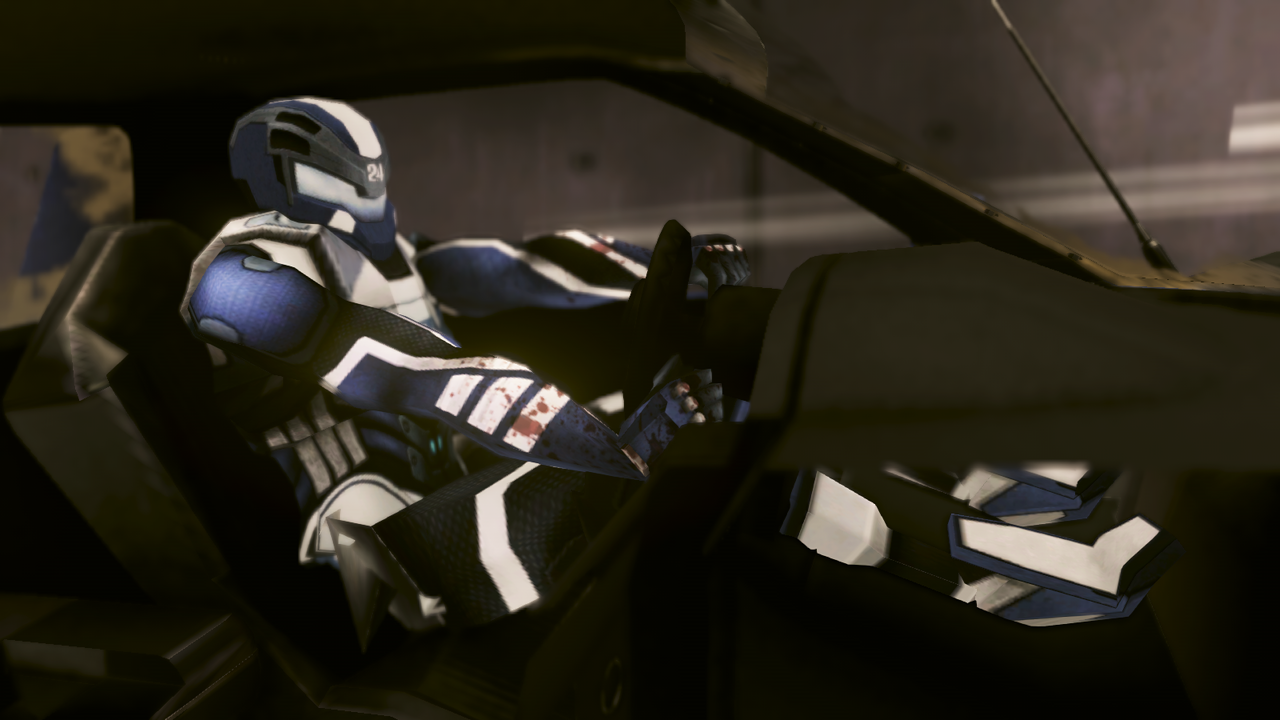 Trivia
The number 24 used to belong to Don Dumpster, and his Plow. Don now races in #42.